From the Vault: Dravid's epic double https://t.co/u3Pt0o6hXt via @YouTube
Looking for some new reads? Check out these recommendations from @jeffbullas https://t.co/j39OET4VdV
Twitter feed video.
The words don't fit the picture? Maybe your image isn't sized correctly: https://t.co/ovIopqeetV
Twitter feed video.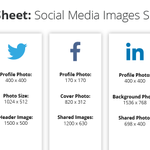 Beth set up @talkaboutloss at the age of 20 when her mother died

https://t.co/X8H1kRWBtI
Tory Councillor Marshall spoke sneeringly of "Village bores' wanting to speak at local Forums. I trust Garden Suburb residents are not thought by him to be bores. A haughty attitude from the 'patrician' cllr. Forums can be a very useful avenue for residents re Council. https://t.co/m56Udcq3SW
Load More...